Welcome to
The Turner Society
The Turner Society was founded in 1975 and has members worldwide. It is devoted to furthering the appreciation and understanding of the art of Joseph Mallord William Turner (1775-1851), who was not only Britain's greatest painter but arguably the finest landscape and marine painter ever. Turner was enormously prolific, producing some 550 oil paintings, over 2,000 highly detailed and finely finished watercolours, and some 30,000 works on paper. His bequest to the nation is without doubt the greatest artistic legacy ever bestowed upon the United Kingdom (it is housed in Tate Britain, London, except for a few key works kept at the National Gallery).
The Society regularly mounts lectures and informal talks given by the world's leading experts on the painter; it organises out-of-hours viewings of important public exhibitions of his work, as well as visits to the Study Room at Tate Britain where the Turner Bequest works on paper are held; and it arranges trips to see private collections that include works by Turner. In addition, it publishes a fine magazine, Turner Society News, which goes to all members twice a year, and it works tirelessly to deepen awareness of the range and power of Turner's astonishing genius.
We hope you will join us.
"If I could find anything
blacker than black I'd use it."
J.M.W. Turner
BEN STANSALL/AFP/Getty Images
The Turner Society offers a yearly programme of events. These include lectures by leading experts on the artist; visits to the Clore Gallery for the Turner Collection in London; and trips to important private collections not generally open to the public.
Please note these events are only open to members of the Turner Society and their guests. If you wish to become a member click here.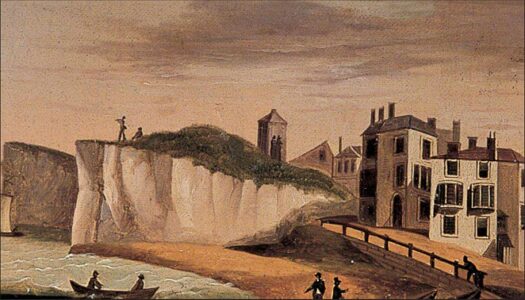 A Coastal Walk from Margate to Broadstairs
Margate and the Kent Coast
Led by Turner Society committee member Ian Guy. From his first visit to Margate as a boy to his last years, Turner often returned to Margate and the nearby coast. To walk along the pier and follow the coastal road along the cliff tops is to share sights that inspired him. Walkers may like to make their own, independent, visits to the old town and Turner Contemporary in the morning, before we assemble. The coastal walk to Broadstairs is approximately six miles, so this is an outing for serious walkers. The return will be by train from Broadstairs to Margate Railway Station.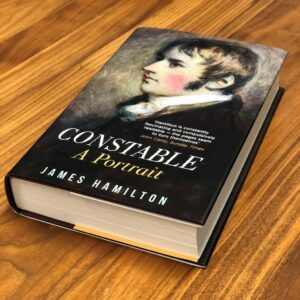 'I Dined with Jones & Turner, Snugly – Alone': The Friendship of Turner and Constable, Brother Labourers
Venue to be announced
Lecture by James Hamilton. Antagonisms between Turner and Constable have been much manufactured and recorded across the decades with various admixtures of glee and admonition. This lecture will reveal something of the complexities of friendship between these two giants of nineteenth-century painting in their pursuit of a common purpose.